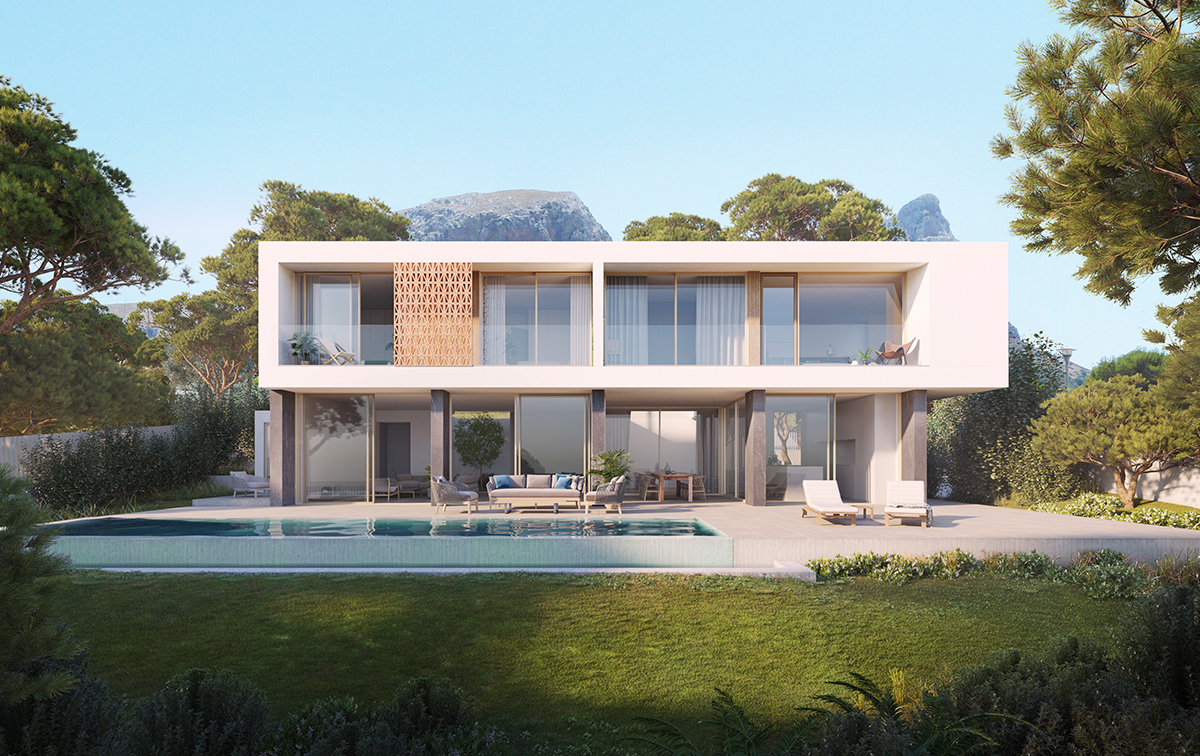 VILLA S'ESTANYOL
Project: SINGLE FAMILY HOUSE WITH POOL
Architect: Joan Miquel Seguí
Location: Palma de Mallorca
Year: Under construction
Area: 445 m2
The project is located on a plot in front of the sea. There are a day area on the ground floor and three bedrooms on the first floor. The access is through a double height space placed on one side. The house also has a patio where it's possible to enjoy the outdoor area, even on windy days.
C/ MARGALIDA CAIMARI, 28 BAJOS · 07008 PALMA · TEL. 971 099 370 · info@jmsegui.com
© JOAN MIQUEL SEGUÍ ARQUITECTURA / LEGAL