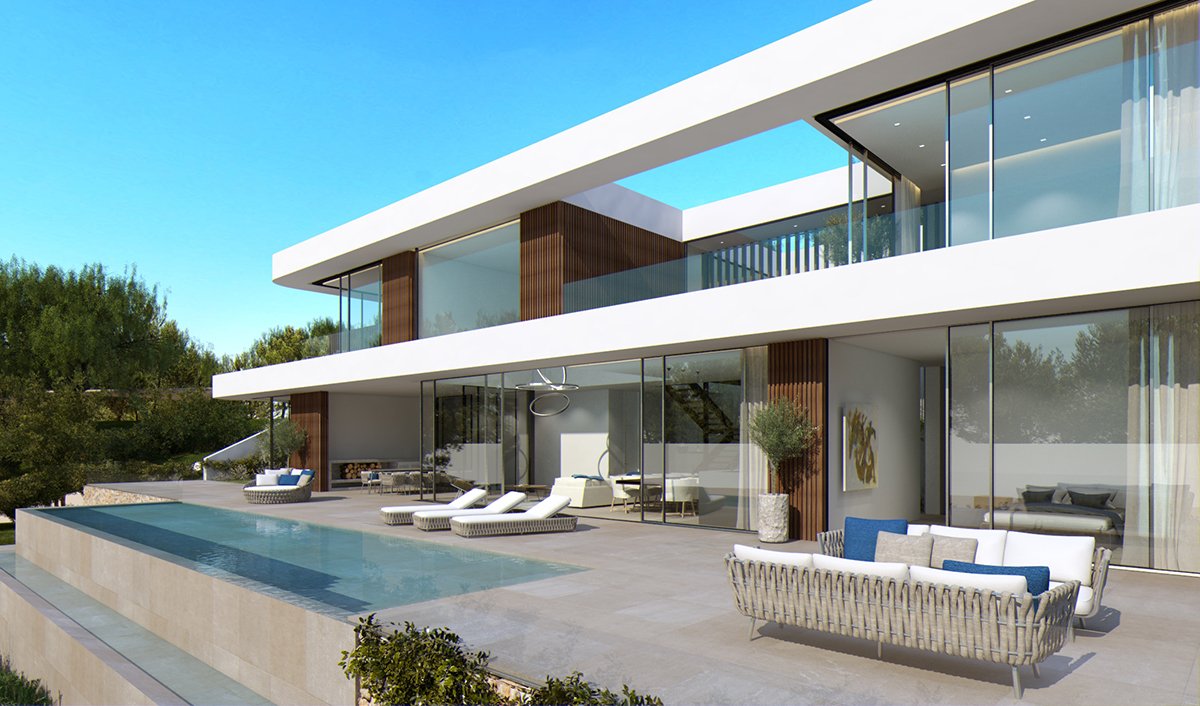 VILLAS ES SALINAR
Project: TRES VIVIENDAS UNIFAMILIARES CON PISCINA
Architect: Joan Miquel Seguí
Location: Suroeste de Mallorca
Year: 2018
Area: 1.800 m2
The plan includes three, new to built, houses with spectacular sea views. An open floor offers the opportunity to take the full advantage of the views, distributing 2 bedrooms on the ground floor, next to the day area. The upper floor offers to more bedrooms with private terraces.
C/ MARGALIDA CAIMARI, 28 BAJOS · 07008 PALMA · TEL. 971 099 370 · info@jmsegui.com
© JOAN MIQUEL SEGUÍ ARQUITECTURA / LEGAL