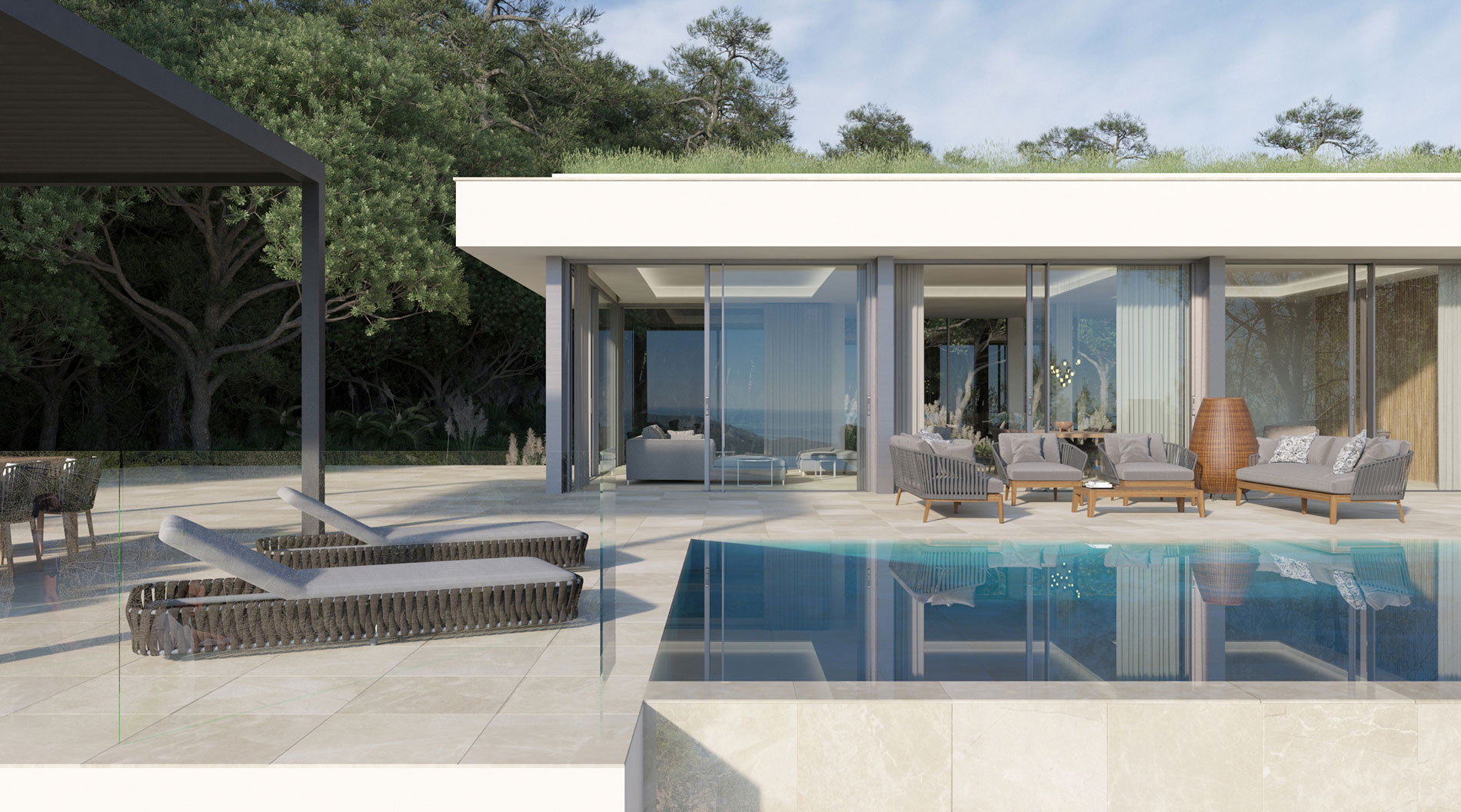 3 CASAS SON QUINT
Project: 3 Single family houses isolated with pool
Architect: Joan Miquel Seguí
Location: Palma
Year: Under construction
Area: 1.100 m2 each vila
Composition of three single-family houses on three adjacent plots. The projects are developed on several levels connected to each other by a communications nucleus, consisting of a staircase and an elevator. Being the view the protagonist, each house has a landscaped roof to favor the views of the others. On the first floor is the day area, on the ground floor is the night area, and on the basement is the SPA area.
C/ MARGALIDA CAIMARI, 28 BAJOS · 07008 PALMA · TEL. 971 099 370 · info@jmsegui.com
© JOAN MIQUEL SEGUÍ ARQUITECTURA / LEGAL