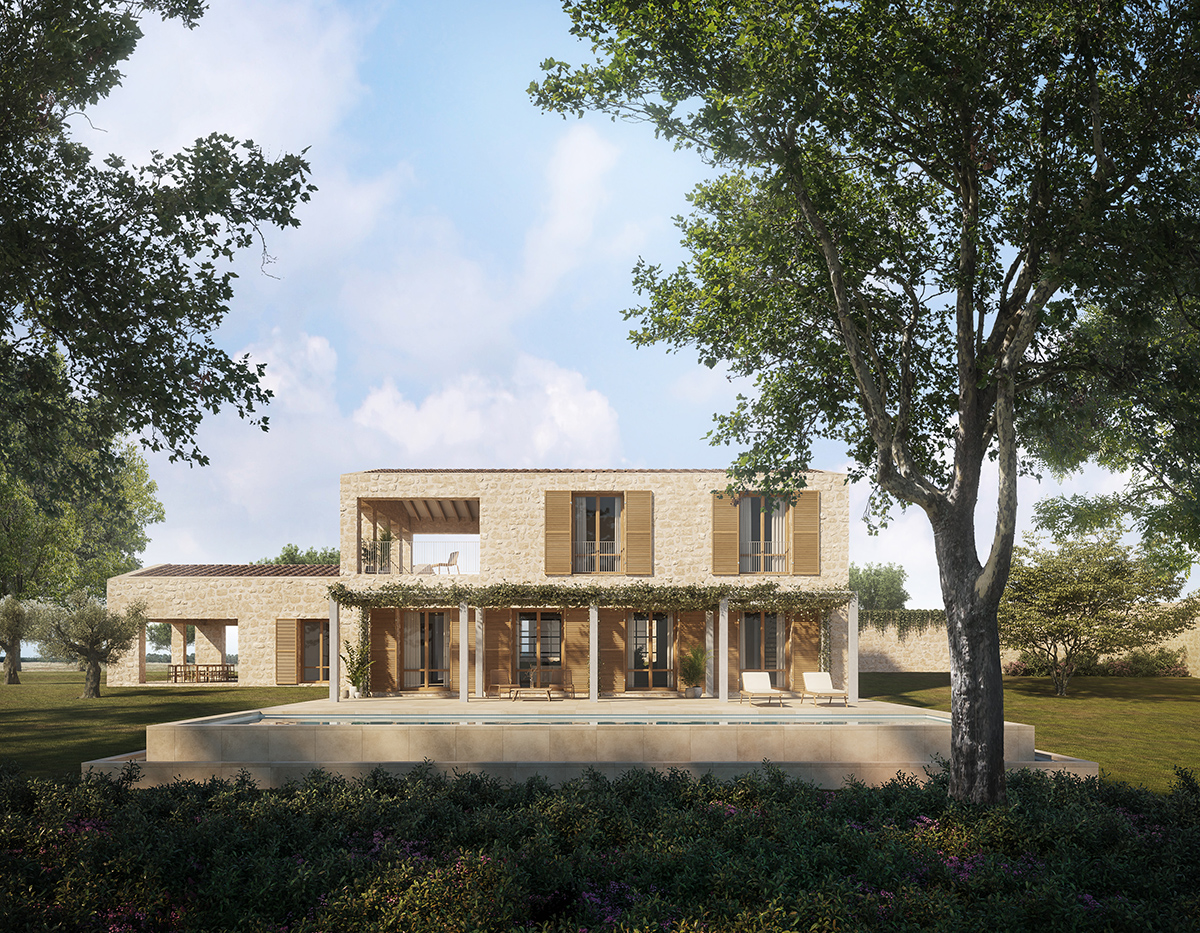 FINCA SES ALGORFES
Project: Single family house with pool
Architect: Joan Miquel Seguí
Location: South-West of Mallorca.
Year: Under construction
Area: 673 m2
For the project, the basic concepts of the historic building complex of Ses Algorfes were extracted to create a modern building based on the roots of this typical Majorcan property.
The different volumes, that make up the house, have been organized around the square courtyard according to its use. In this way, a relationship between the interior and the exterior space is created by the courtyard.
C/ MARGALIDA CAIMARI, 28 BAJOS · 07008 PALMA · TEL. 971 099 370 · info@jmsegui.com
© JOAN MIQUEL SEGUÍ ARQUITECTURA / LEGAL