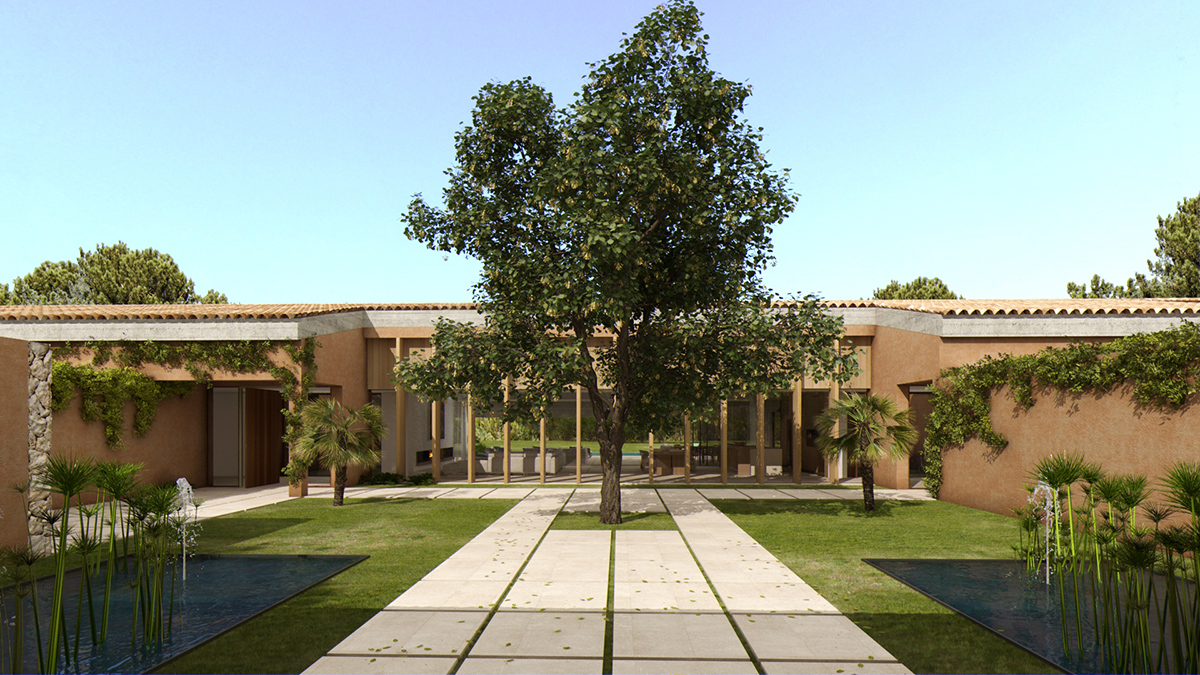 FINCA SON GUALProject: SINGLE FAMILY HOUSE WITH POOL
Architect: Joan Miquel Seguí
Location: Palma de Mallorca
Year: Under construction
Area: 472 m2
The house is presented as a set of several independent bodies grouped around a square patio. The access is also through the said patio, which forms the center of the house, relates all the parts of the program and organizes them geometrically. The house takes advantage of the sea views, while being integrated into the landscape thanks to its earthy coating.
C/ MARGALIDA CAIMARI, 28 BAJOS · 07008 PALMA · TEL. 971 099 370 · info@jmsegui.com
© JOAN MIQUEL SEGUÍ ARQUITECTURA / LEGAL