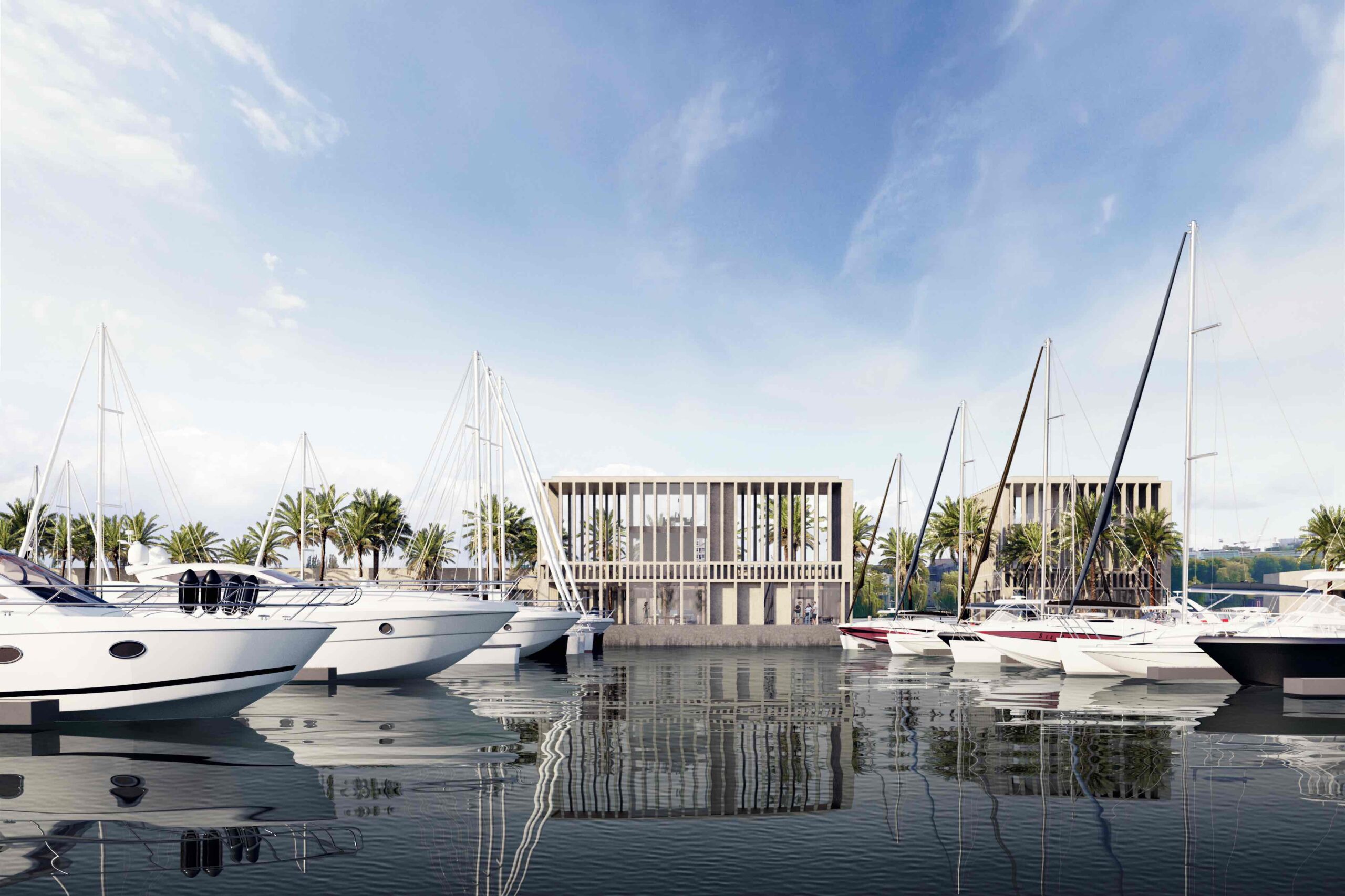 PUERTO DEPORTIVO DE MÁLAGA
Project: Nautical sports marina
Architect: Joan Miquel Seguí
Location: Málaga
Year: 2020
Area: 20.000 m2
The project is a new marina, consisting of two areas: a water surface area of approx. 90,000 m2 and a land area of around 20,000 m2.
It is proposed to construct a series of buildings and facilities to run the marina, consisting of: a nautical complex (with club, catering, sailing school,…) of about 2.200 m2, a building for commercial porposes of about 3.000 m2, a harbor master's office, fuel supply facility and storage and  repair shops for ship yard and parking area.
C/ MARGALIDA CAIMARI, 28 BAJOS · 07008 PALMA · TEL. 971 099 370 · info@jmsegui.com
© JOAN MIQUEL SEGUÍ ARQUITECTURA / LEGAL