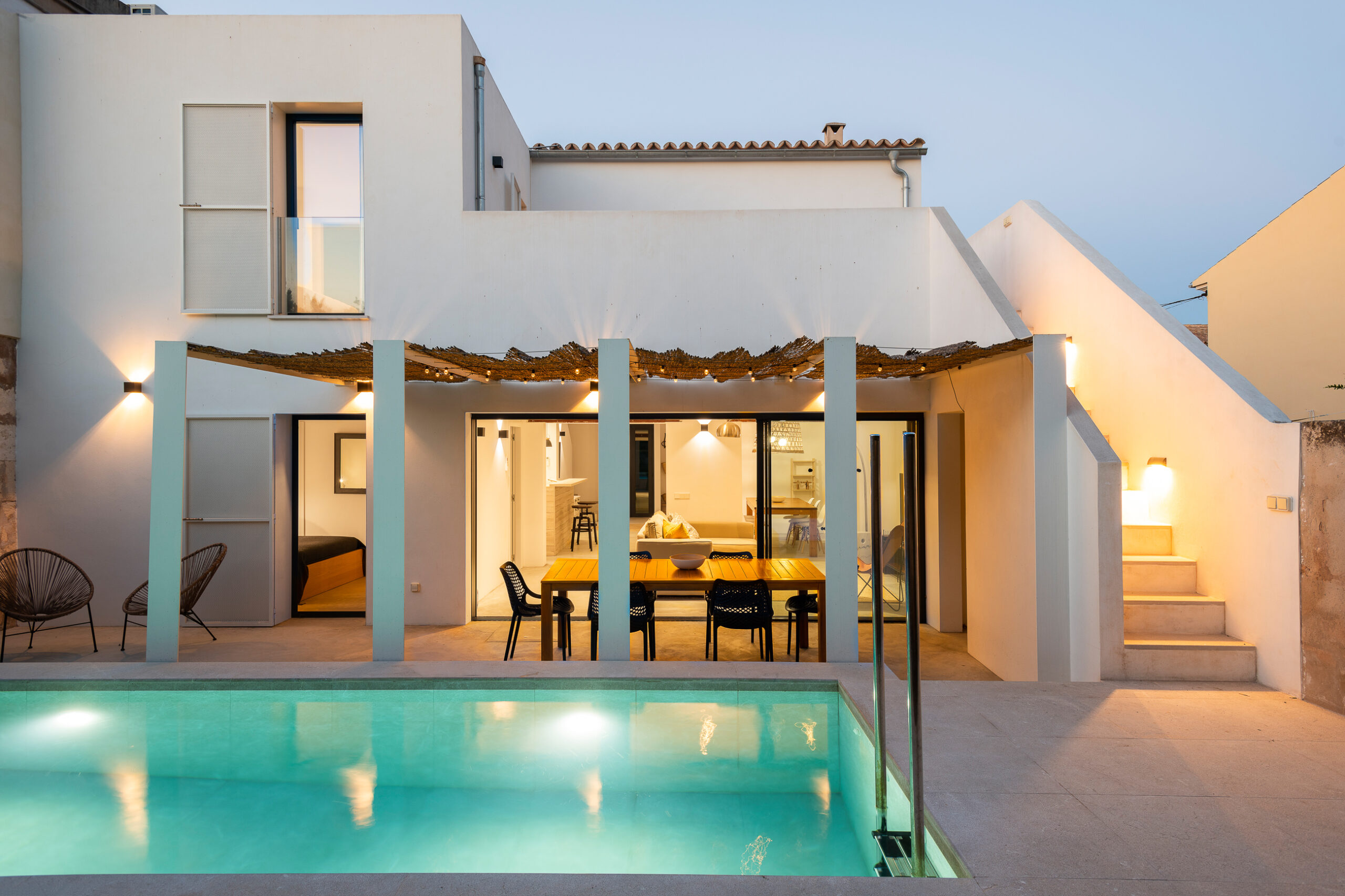 TOWNHOUSE CA N'ANDREU I N'ANIA
Project: Refurbishment of an unifamiliary house and pool
Architect: Joan Miquel Seguí
Location: South Mallorca
Year: 2018-2020
Area: 230 m2 
Refurbishment of an existing house, a terraced house in a coastal village of Mallorca. The project is based on the emptying. The existing house consists of three bays, where the central bay has no light or contact with the outside. Therefore, the ceiling of the first floor of the central bay is removed, creating a double space that collects direct light from the second floor. The intervention was carried out with a tight budget.
C/ MARGALIDA CAIMARI, 28 BAJOS · 07008 PALMA · TEL. 971 099 370 · info@jmsegui.com
© JOAN MIQUEL SEGUÍ ARQUITECTURA / LEGAL