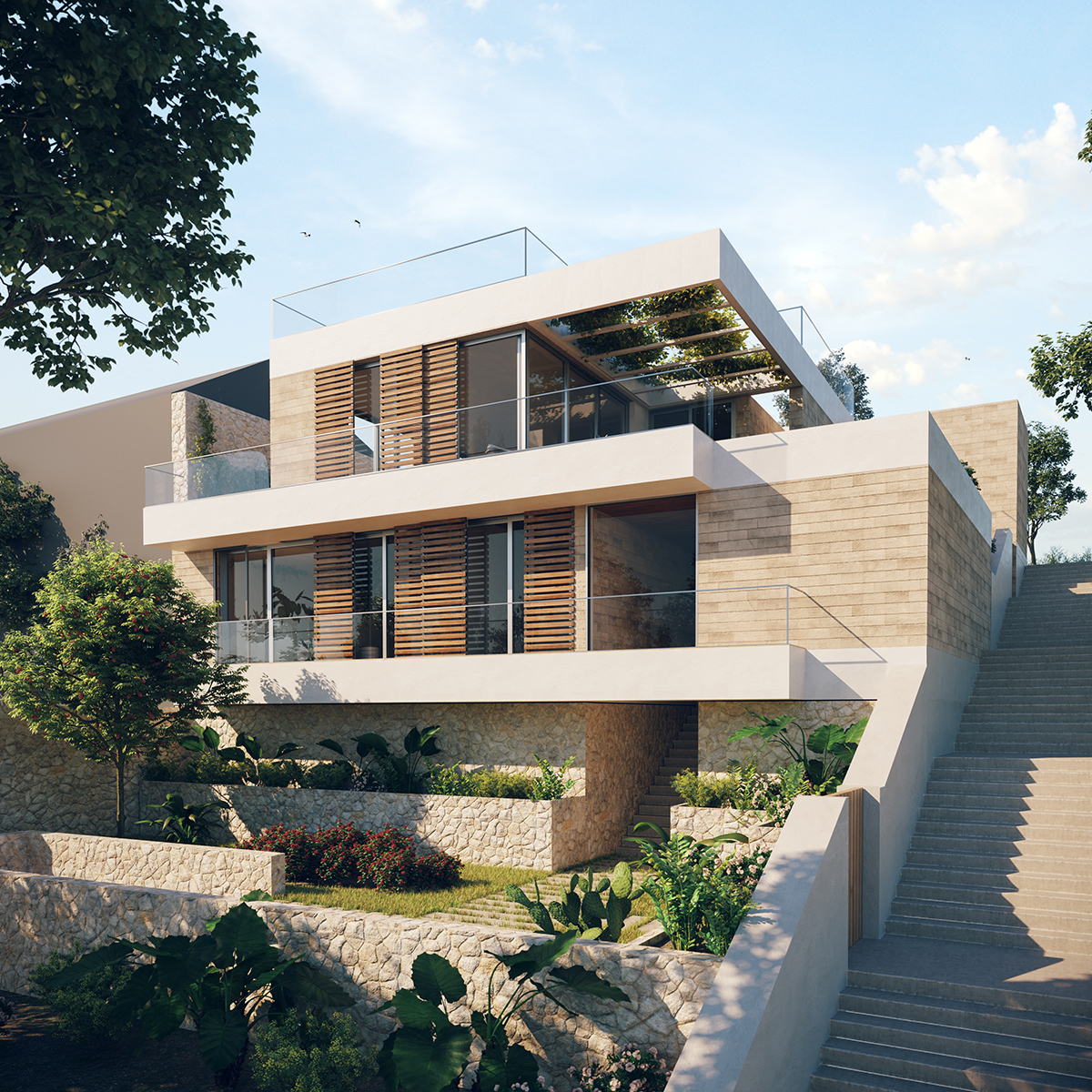 TOWNHOUSE V104
Project: 2 Single family houses with pool
Architect: Joan Miquel Seguí
Location: Palma de Mallorca
Year: Under construction
Area: 290 m2 + 175 m2
New construction in a traditional neighborhood in Palma. The existing plot if divided into two to accommodate two new homes, prior to the demolition of the existing buildings. Each home adapts to the peculiarities of an elongated plot, creating spaces with privacy and charm within the city. Traditional materials are reinvented giving them a modern look and respecting a linear and monochromatic concept.
C/ MARGALIDA CAIMARI, 28 BAJOS · 07008 PALMA · TEL. 971 099 370 · info@jmsegui.com
© JOAN MIQUEL SEGUÍ ARQUITECTURA / LEGAL