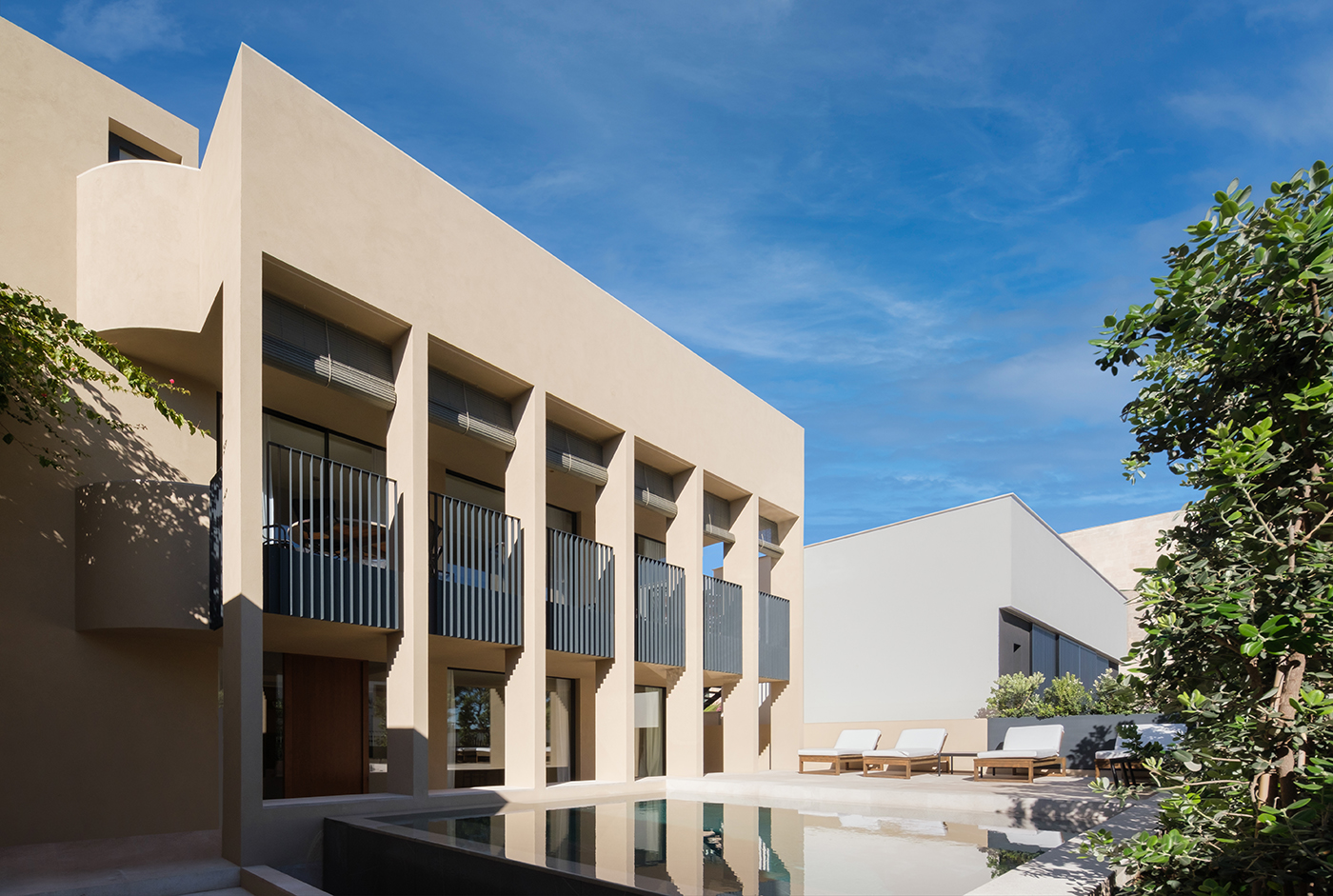 TOWNHOUSE V62
Project: Single family house with pool
Architect: Joan Miquel Seguí
Location: Palma de Mallorca
Year: 2022
Area: 287 m2
Refurbishing of an existing house in a traditional neighborhood. The visible highlight is the new facade that is designed to give the house a modern air and caring at the same time traditional elements, maintaining the structure of the house. The two previous dwellings are united into one and become a single-family dwelling with the night area on the ground floor and the day area on the first floor. Two pools are included, one on the ground floor and the other one on the rooftop.
C/ MARGALIDA CAIMARI, 28 BAJOS · 07008 PALMA · TEL. 971 099 370 · info@jmsegui.com
© JOAN MIQUEL SEGUÍ ARQUITECTURA / LEGAL