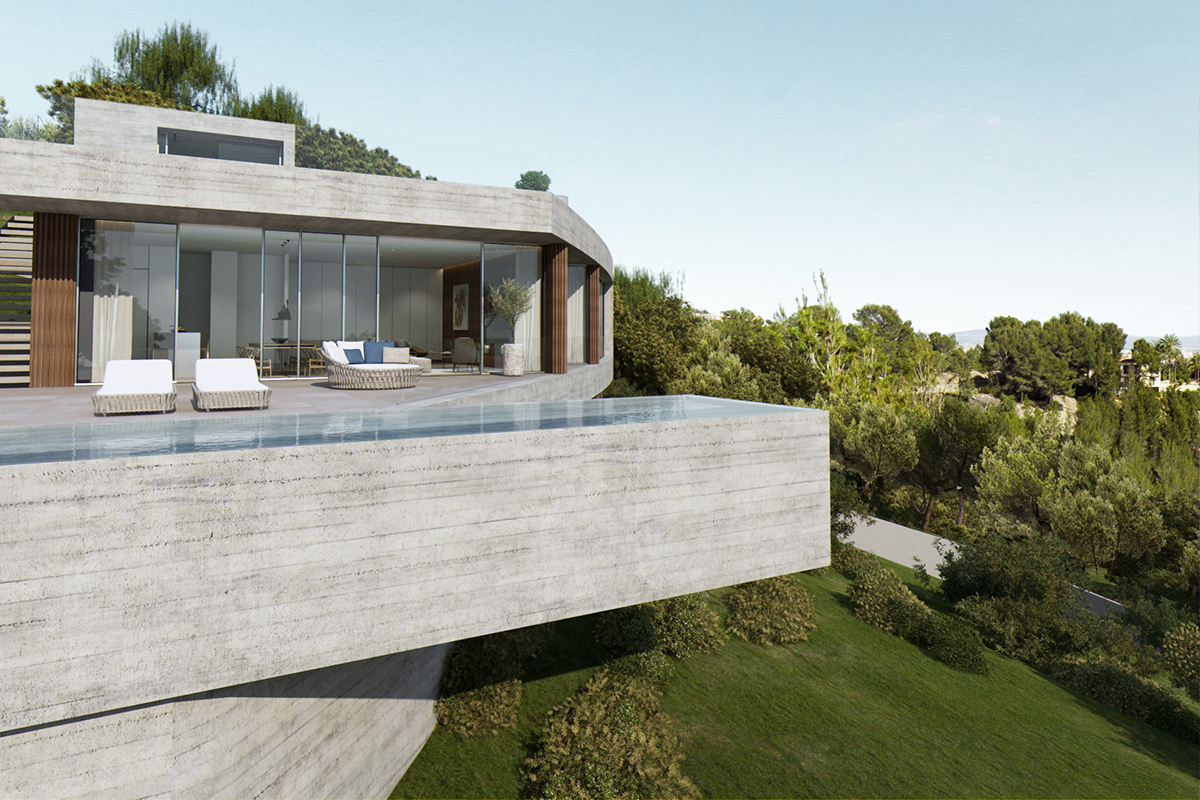 VILLA B03
Project: Single family house with pool
Architect: Joan Miquel Seguí
Location: Surroundings of Palma de Mallorca
Year: 2017
Area: 650 m2
The house adjusts itself to the topography of the plot. The project is proposed with exposed concrete and wood. The main public areas and the master bedroom are in the upper level in order to maximize the sea views. The other three bedrooms are located in the lower floor.
C/ MARGALIDA CAIMARI, 28 BAJOS · 07008 PALMA · TEL. 971 099 370 · info@jmsegui.com
© JOAN MIQUEL SEGUÍ ARQUITECTURA / LEGAL