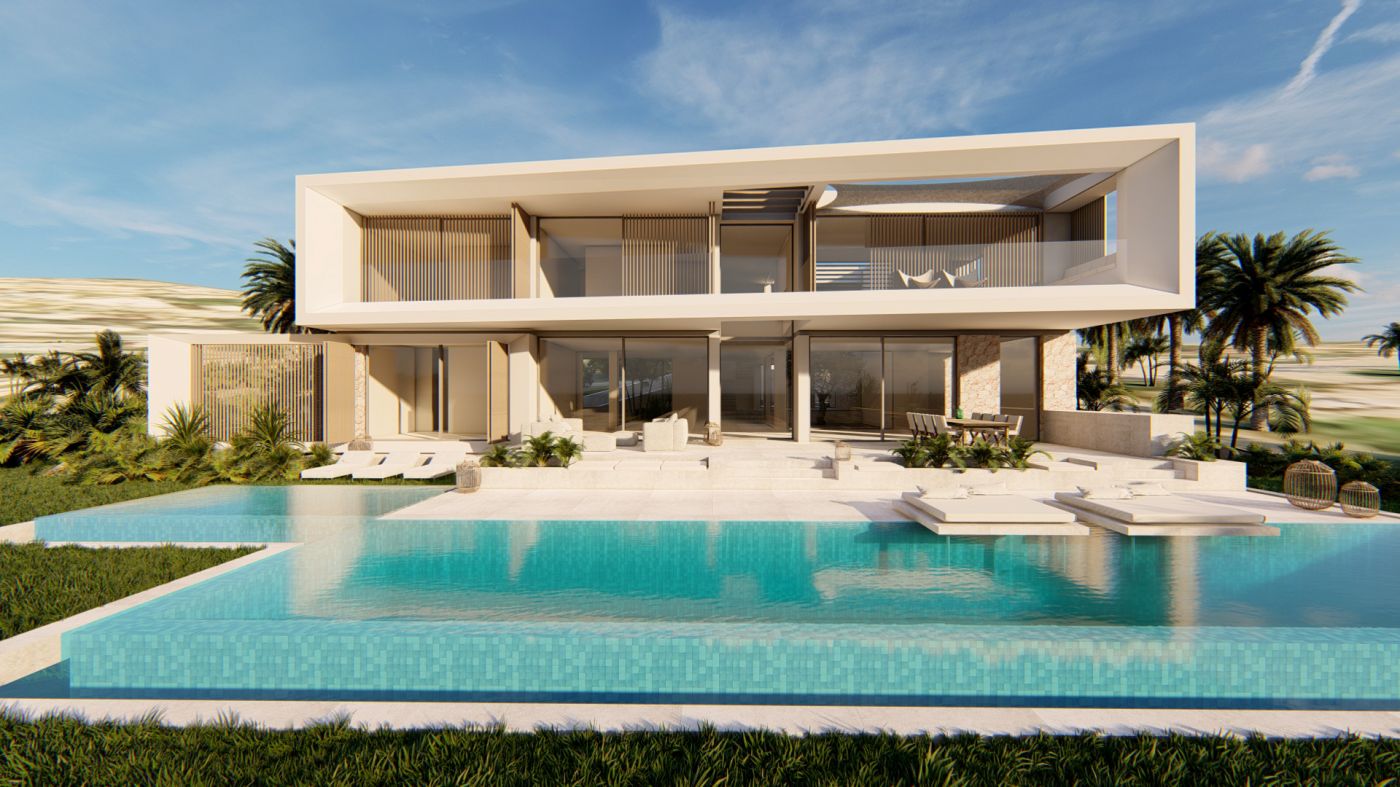 VILLA GOYA
Project: Single family house with pool
Architect: Joan Miquel Seguí
Location: Santa Ponça
Year: Under construction
Area: 900 m2
The house presents itself with orthogonal shapes and is located parallel to the south side of the plot and tapers to the north side to adapt itself to the triangular shape of the plot.
The project extends over three levels with the sea view as protagonist of the rooms. It also has a central patio which provides additional light and ventilation inside.
C/ MARGALIDA CAIMARI, 28 BAJOS · 07008 PALMA · TEL. 971 099 370 · info@jmsegui.com
© JOAN MIQUEL SEGUÍ ARQUITECTURA / LEGAL