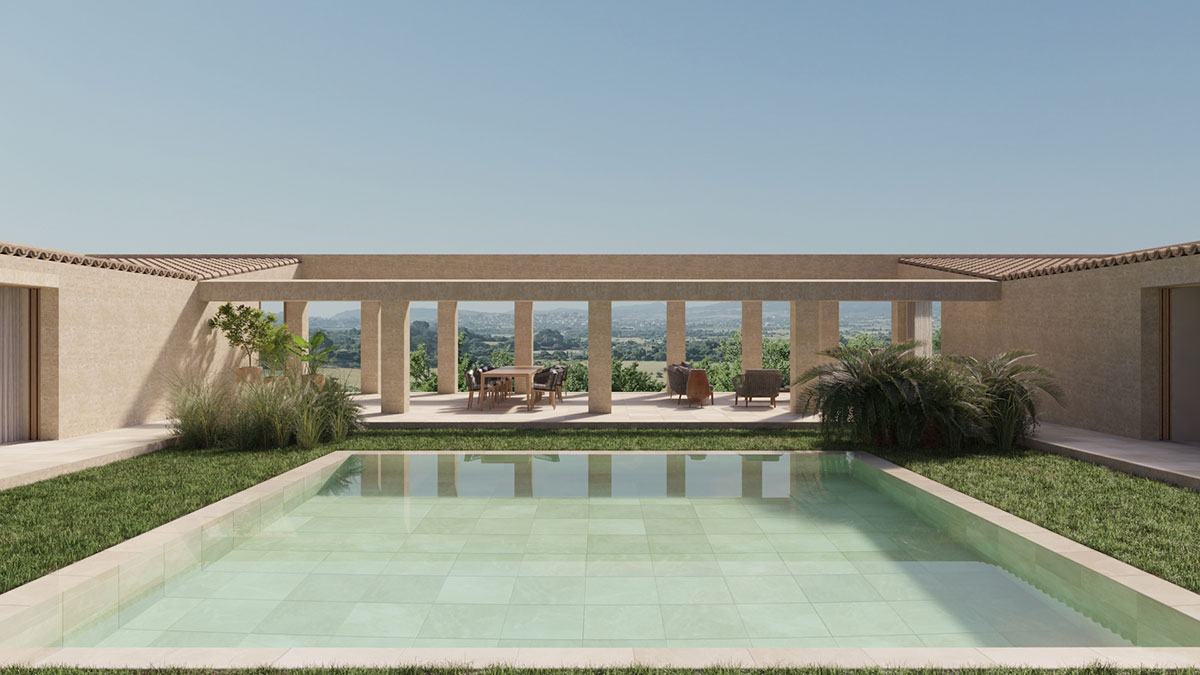 VILLA SA TALAIA 
Project: Two single family houses with pool
Architect: Joan Miquel Seguí
Location: Montuïri
Year: Under construction
Area: 2 x 450 m2
The project is developed seeking the perfect balance with the nature in its surroundings and the particular location on hills. It is based on a powerful concept in the form of two squares that open to the central patio with pool and thus also to the view. The exterior walls with their closed aspect, which are covered with compacted natural earth, pay homage to nature and keep it in the foreground.
C/ MARGALIDA CAIMARI, 28 BAJOS · 07008 PALMA · TEL. 971 099 370 · info@jmsegui.com
© JOAN MIQUEL SEGUÍ ARQUITECTURA / LEGAL