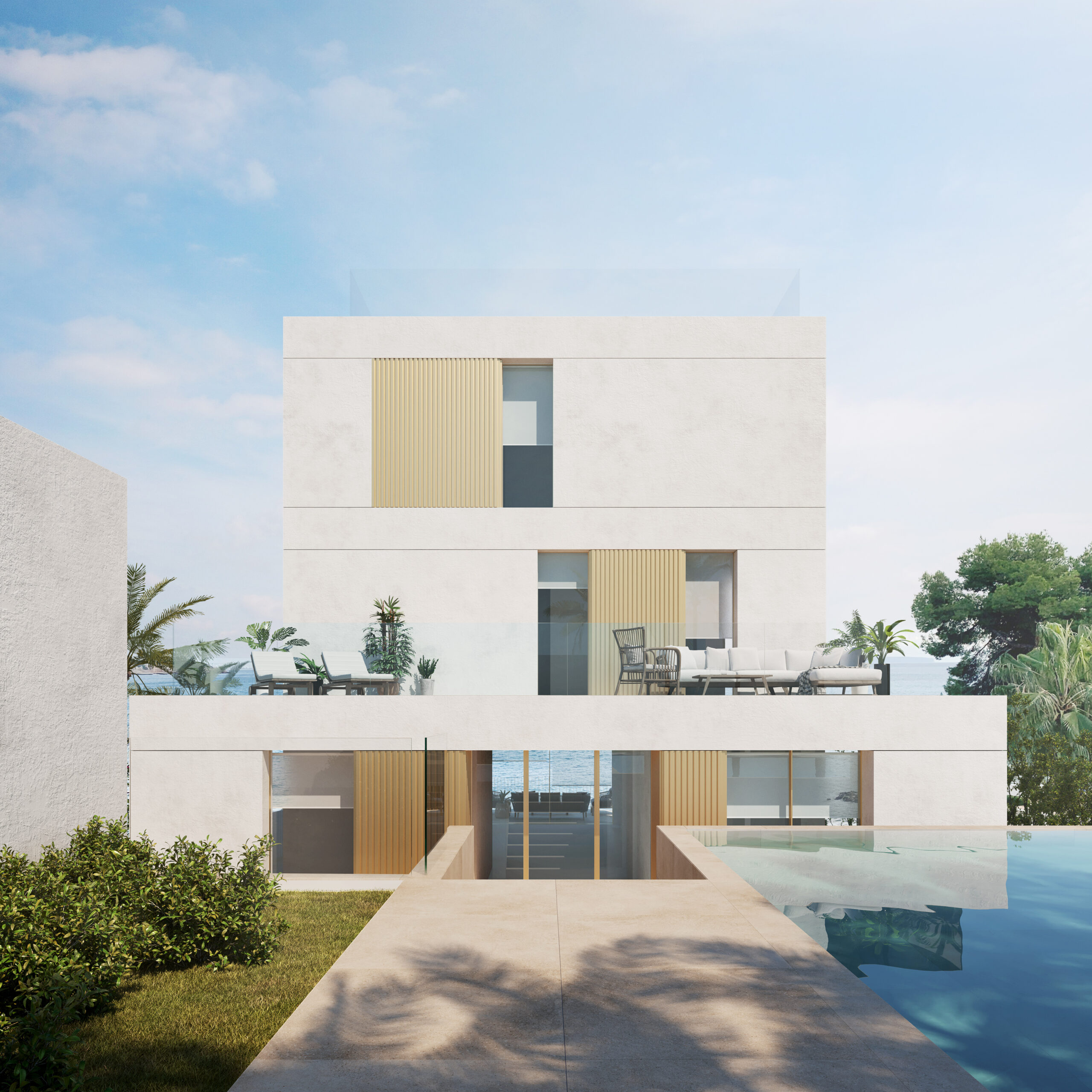 VILLA SEASIDE
Project:  Single family house with pool
Architect: Joan Miquel Seguí
Location: Palma
Year: Under construction
Area: 470 m2
Refurbishment of an existing house, located on the seafront, in a neighbourhood on the outskirts of Palma de Mallorca. It is about inviting the spectacular views to be part of the house and at the same time taking advantage of the back of the plot, which with its almost triangular shape is narrowing towards the sea. Creating two environments for leisure and relaxation with its two protagonists sea and pool and developing a single-family house on 5 levels with basement, ground floor, 2 floors and roof, with rooms that invite you to enjoy the Mediterranean atmosphere at any time, very bright and with elegant and modern lines.
C/ MARGALIDA CAIMARI, 28 BAJOS · 07008 PALMA · TEL. 971 099 370 · info@jmsegui.com
© JOAN MIQUEL SEGUÍ ARQUITECTURA / LEGAL