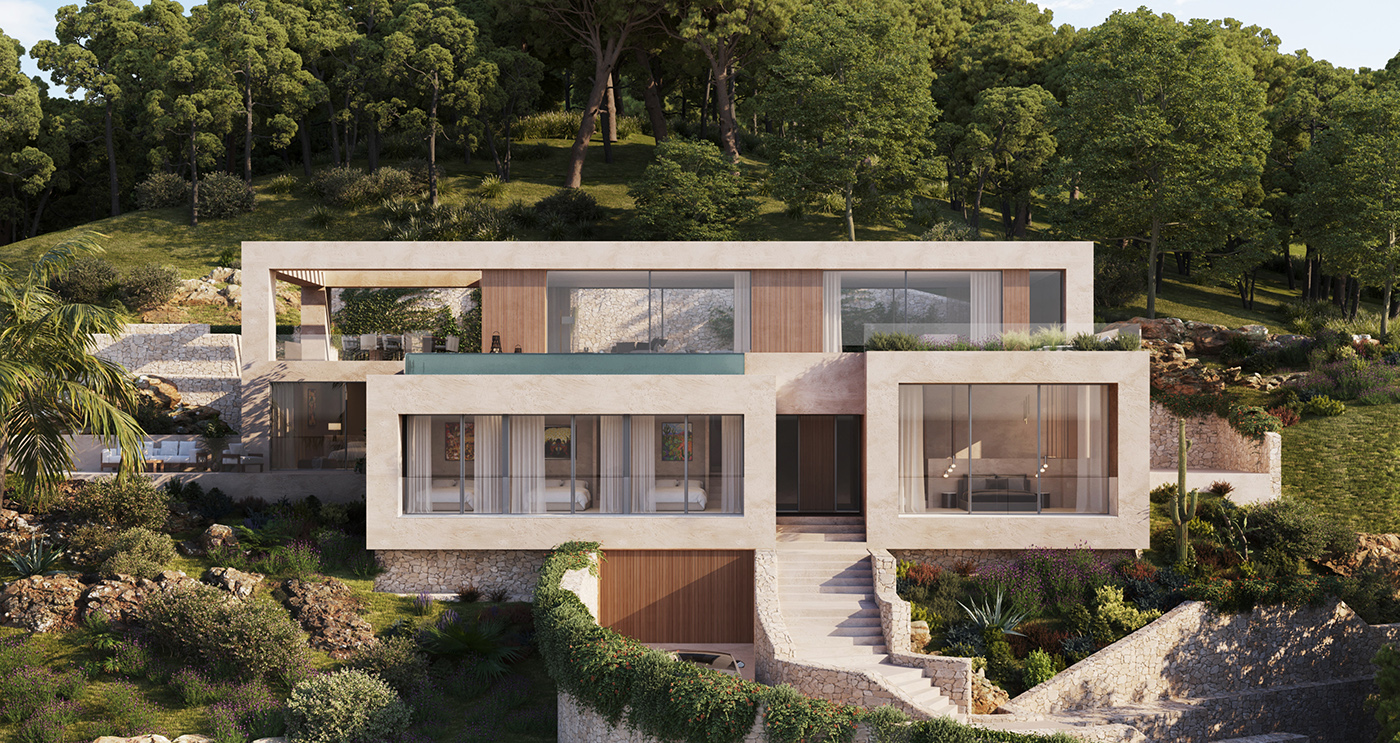 VILLA SUNSET
Project: Single family house and pool
Architect: Joan Miquel Seguí
Location: Palma de Mallorca
Year: Under construction
Area: 870 m2
This house is designed to captivate the senses and redefine the concept of luxurious living.
Each room of this house has been meticulously designed, offering the perfect blend of sophistication and natural charm.
Due to the steep slope of the site, the project is developed on different levels: basement, split-level ground floor and first floor. A ramp clad with natural stone and plants leads from the street to the ground floor of the house. This floor is divided into four bedrooms with terrace, dressing room and en suite bathrooms.
On floor 1 is the master bedroom with dressing room, private terrace and en suite bathroom. Also the gym and spa area with an indoor swimming pool and a cinema room.
The first floor, taking advantage of the highest point of the house, is distributed in living room, kitchen-dining room, swimming pool, terrace with pergola and a patio terrace in the middle of nature, with privacy, an outdoor space that invites to dine outdoors in the shade of the pergola or sunbathe on the large terrace.
In the basement is the garage area and the vertical communication box that connects the whole house, consisting of the staircase and the lift.
C/ MARGALIDA CAIMARI, 28 BAJOS · 07008 PALMA · TEL. 971 099 370 · info@jmsegui.com
© JOAN MIQUEL SEGUÍ ARQUITECTURA / LEGAL