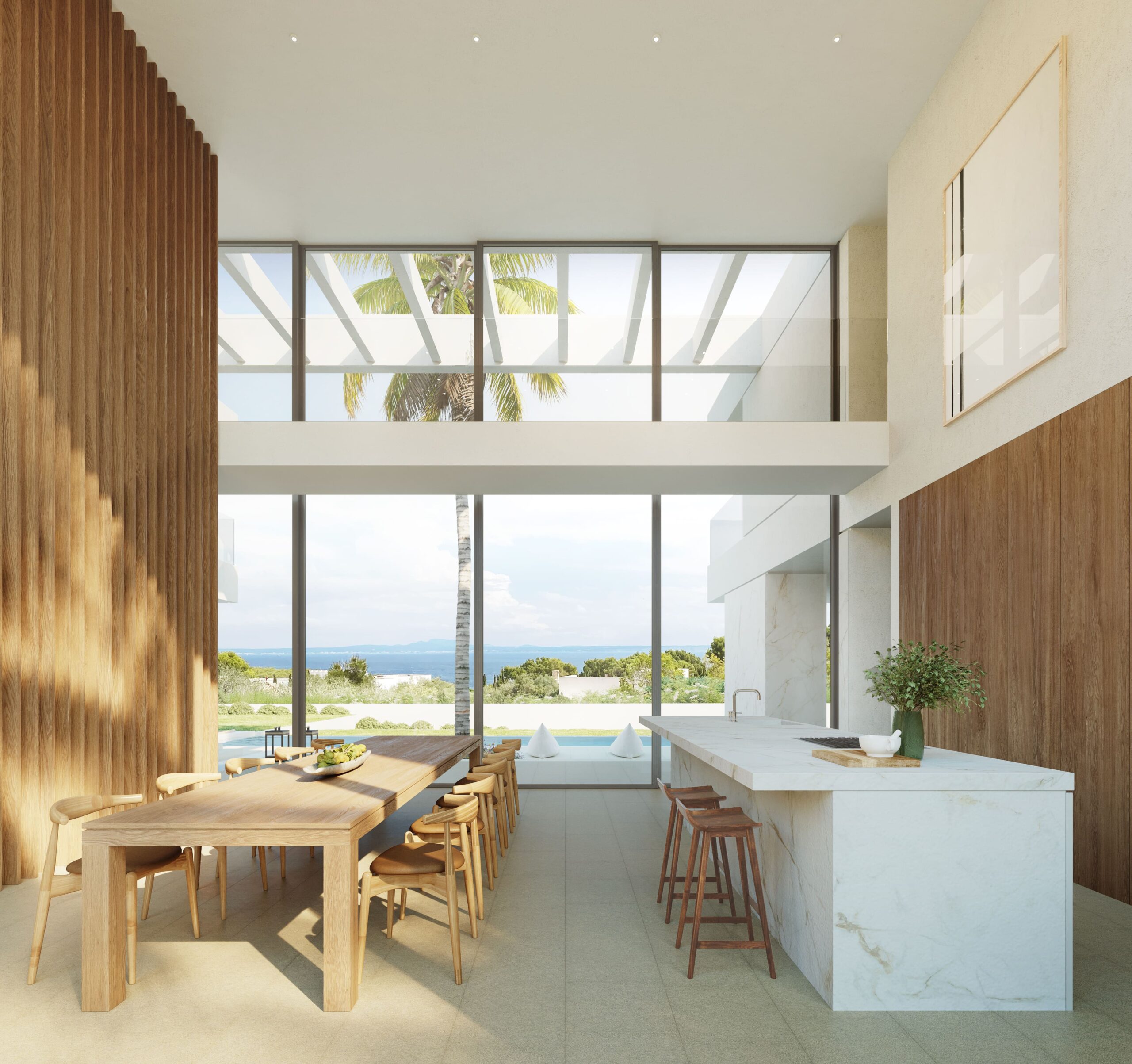 VILLA VECINOS
Project: Single family house and pool
Architect: Joan Miquel Seguí
Location: South west of Mallorca
Year: Under construction
Area: 650 m2
The project works on the importance of the kitchen as the heart of a house. A large double space, crossed by a bridge houses the kitchen-dining room and divides the house into two lateral areas. On the first floor there are two bedrooms on one side and the master bedroom on the other, while the ground floor has got a guest bedroom and toilet on one side, and the living room on the other. A large swimming pool and porch complete the property.
C/ MARGALIDA CAIMARI, 28 BAJOS · 07008 PALMA · TEL. 971 099 370 · info@jmsegui.com
© JOAN MIQUEL SEGUÍ ARQUITECTURA / LEGAL