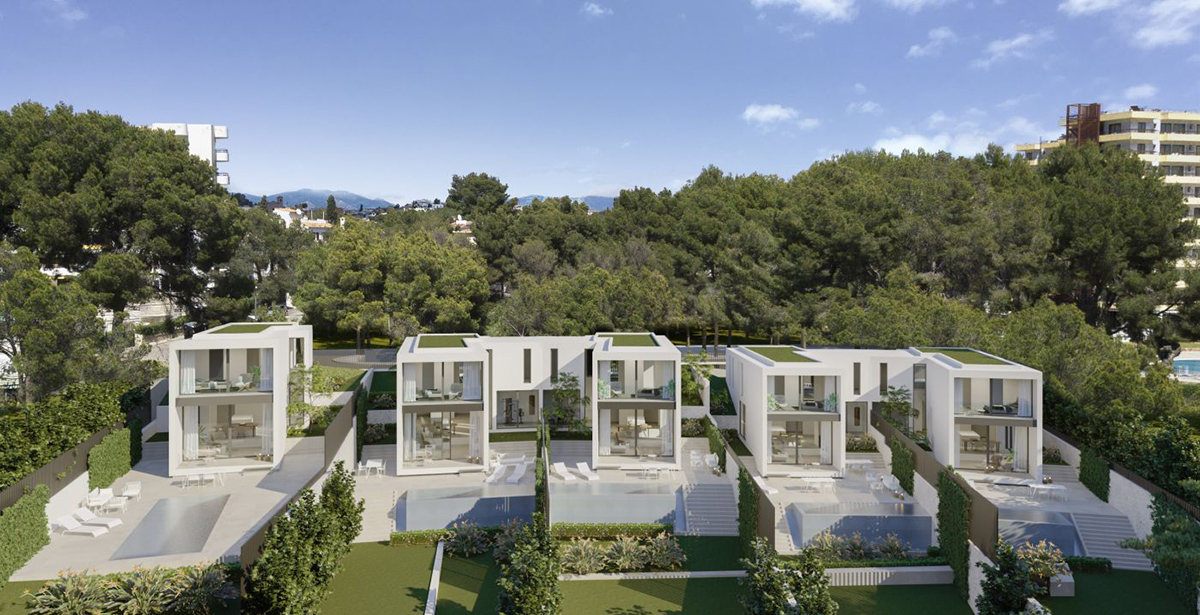 VILLAS URBAN JUNGLE
Project: 5 Houses with pool
Architect: Joan Miquel Seguí
Location: Palma de Mallorca
Year: Under construction
Area: aprox 230 m2 each
The project divides a site into 5 plots to build a single-family villa on each plot. Each house has 2 floors, being the ground floor the day area and the first floor the night area. The houses form a pure volume that rises slightly from the pavement, giving an impression of lightness.
C/ MARGALIDA CAIMARI, 28 BAJOS · 07008 PALMA · TEL. 971 099 370 · info@jmsegui.com
© JOAN MIQUEL SEGUÍ ARQUITECTURA / LEGAL