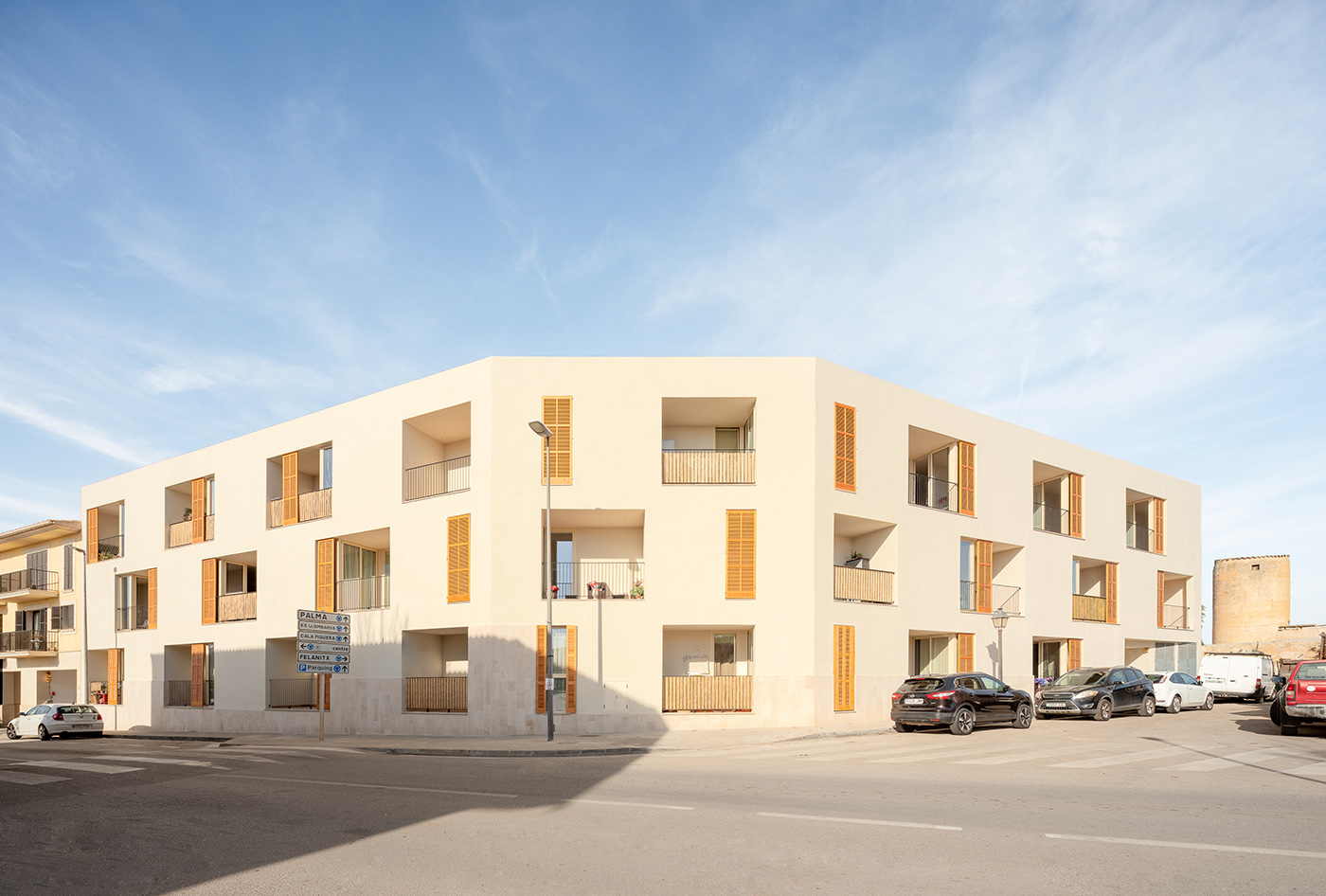 23 VIVIENDAS SANTANYÍ
Project: 23 Apartments Santanyí
Architect: Joan Miquel Seguí
Location: Santanyí
Year: Under construction
Area: 3.200 m2
23 subsidized apartments in Santanyi, developing through one housing unit repeated by combining with its symmetry. With green areas and an outdoor walkway in the back part that connects all apartments.The selected materials and colors create a welcoming atmosphere in the entrance area. The façade stands out, a unique work, also designed by the Joan Miquel Seguí architecture studio and developed there. A maritime rope structure, which with its modern design pays homage to the island traditions and represents a close connection to maritime life.
C/ MARGALIDA CAIMARI, 28 BAJOS · 07008 PALMA · TEL. 971 099 370 · info@jmsegui.com
© JOAN MIQUEL SEGUÍ ARQUITECTURA /
LEGAL