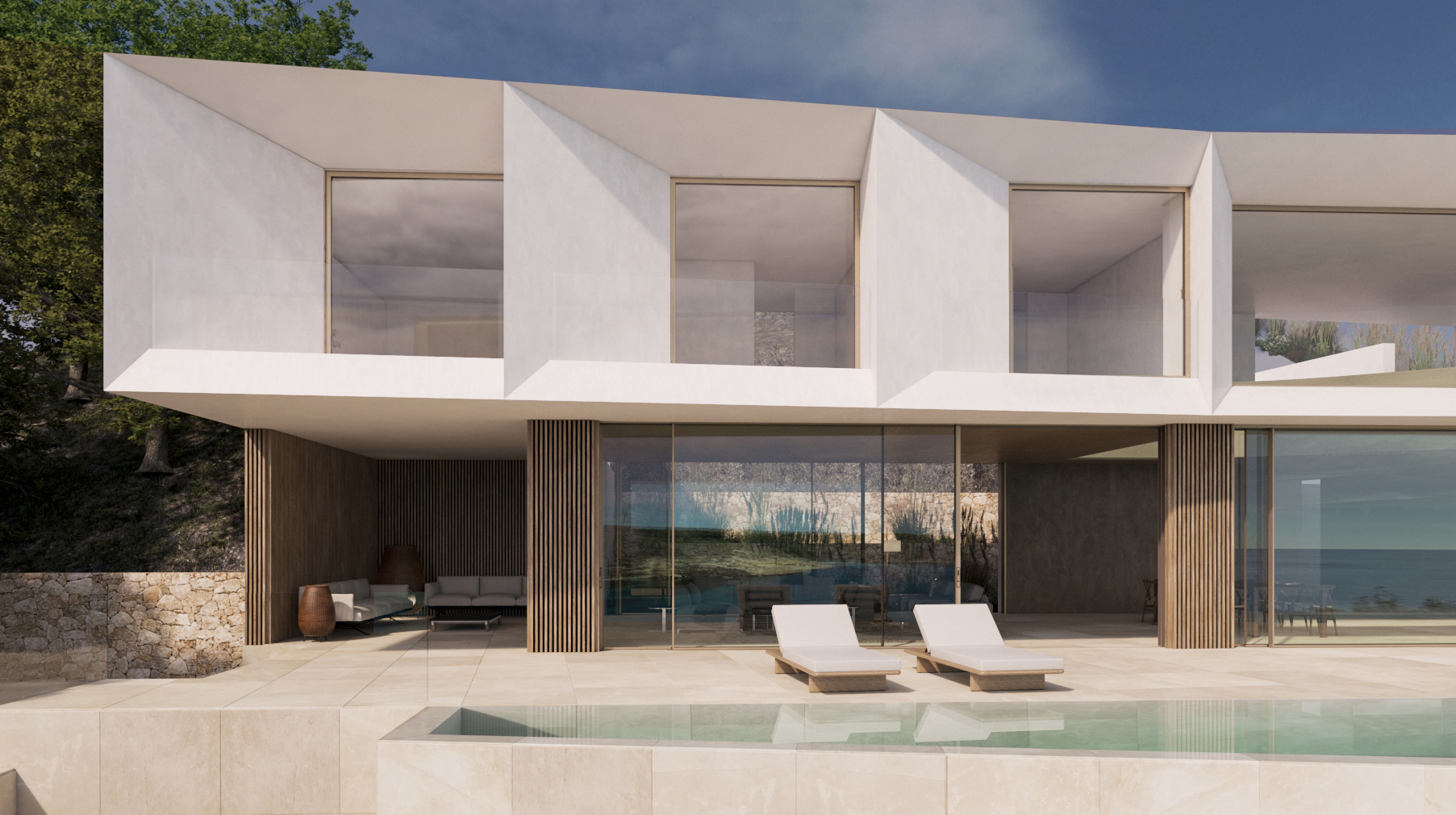 VILLA S'ESTACA
Project:  Single family house with pool
Architect: Joan Miquel Seguí
Location: South west Mallorca
Year: Under construction
Area: 740 m2
The house presents itself as a series of broken volumes that open in the shape of a fan. A courtyard connects the two buildings. The main building contains the living areas and has three floors (PS + PB + PP). Sculptural ladder, located at the entrance of the house, engage in an open and visual conversation between the floors, assisted by an elevator to offer maximum comfort.
The secondary building, which is closer to the entrance area, is dedicated to a studio. Inside there is an elevator that connects the entrance area and the access patio to the house. The site has a steep slope towards the shore of the sea. For this reason, a vehicle lift has been designed that connects with the basement of the house.
C/ MARGALIDA CAIMARI, 28 BAJOS · 07008 PALMA · TEL. 971 099 370 · info@jmsegui.com
© JOAN MIQUEL SEGUÍ ARQUITECTURA / LEGAL