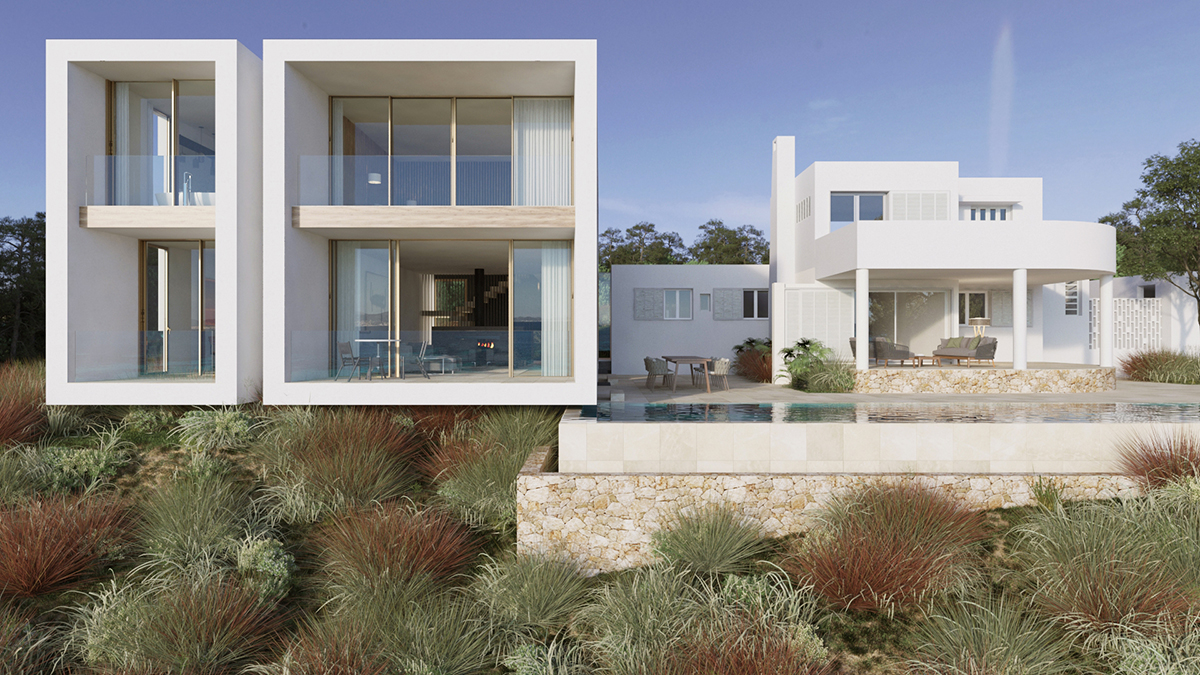 VILLA BLAVA
Project: Renovation and extension of a detached single-family house and swimming pool
Architect: Joan Miquel Seguí
Location: Palma de Mallorca
Year: Under construction
Area: 940 m2
The proposal is based on the rehabilitation of a house cataloged by its "ibicenco" style – so typical for the rationalism movement in architecture and for second coastal residences – and an extension. The extension is presented as two hovering-like volumes, attached to one side of the listed house. A pool and a basement with parking are added.
C/ MARGALIDA CAIMARI, 28 BAJOS · 07008 PALMA · TEL. 971 099 370 · info@jmsegui.com
© JOAN MIQUEL SEGUÍ ARQUITECTURA / LEGAL