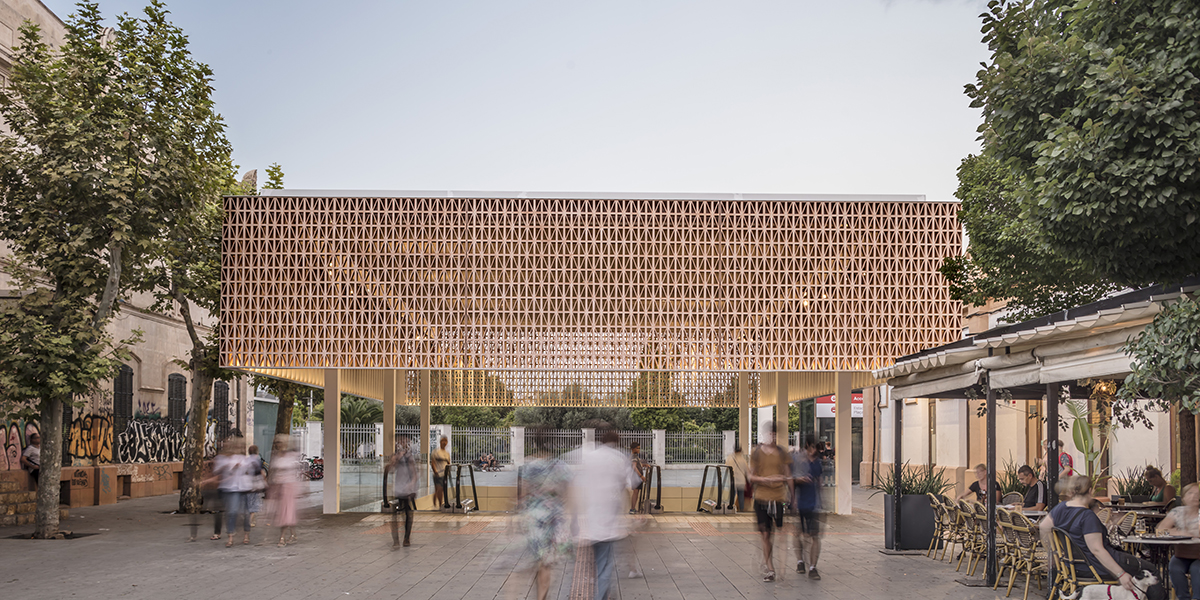 ESTACION INTERMODAL
Project: Entrance of Palma's train station  
Architect: Joan Miquel Seguí
Location: Plaza de España, Palma de Mallorca
Year: 2016-2018
The new canopy of the intermodal station was built after winning the first Price of the competition. The client's instructions were to cover the access to the main train and subway station in Palma. The entrance is located between two historical buildings of the old train station. The canopy was designed as a pure volum, that transmits lightness, filtering the daylight and offering ilumination by night. The tiles give a chromatism and protect at the same time from sun and rain. On the other hand, it allows an information pillar to be a visual guide towards the entrance next to the Plaza de España.
This Project was awarded with the 1st Price "Arquitectura ASCER 2018"
C/ MARGALIDA CAIMARI, 28 BAJOS · 07008 PALMA · TEL. 971 099 370 · info@jmsegui.com
© JOAN MIQUEL SEGUÍ ARQUITECTURA / LEGAL